"Milpz Grape Jammer":
Went to Bolinas Beach with my friend, "Jesse Adams", to do a collaboration production and experimented for my first time using spray paint and paintbrushes. Now after trying it out, I almost wish I experimented with paint brushes on walls before because I am able to get some really nice details and also I have a ton of unused bucket paint just sitting in my closet. Jesse helped fill in some colors on my piece and he did some dripping grape jelly details to make my piece look edible (just joking) and more eye popping. I later shaded and did the rendering to make it more 3D. Here is the result: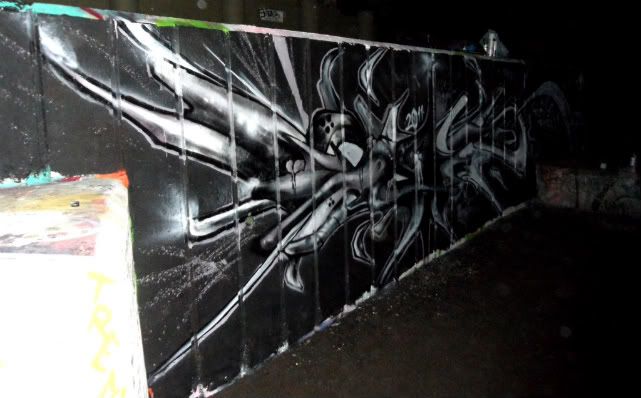 Close Up:
This shows some of the finer lines I'm learning to do.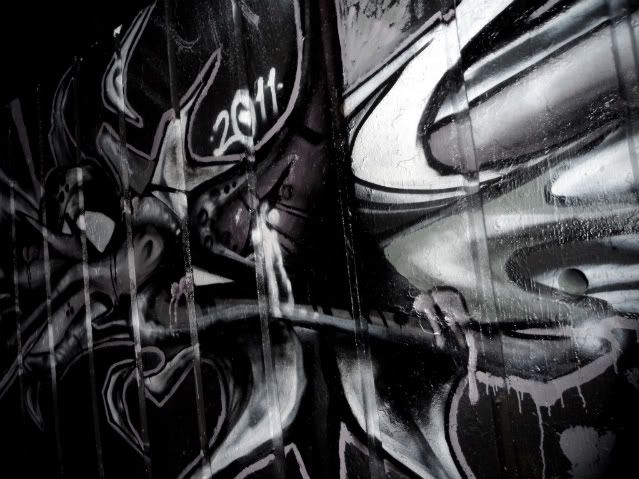 Painting Shot:
Here you can see Jesse painting some grape jelly dripping from my piece with some paint brushes.
Click
HERE
to view full size photo's of "Milpz Grape Jammer".
"Girl Machine":
This piece is called "Girl Machine" and was done at Bolinas Beach. I put a bunch of those annoying abbreviations girls consistantly use in their text messages (G2G, STFU, LOL, ROFL, OMG) to really hype up the annoying factor in a comedic way, but never the less, these colors are still poppin.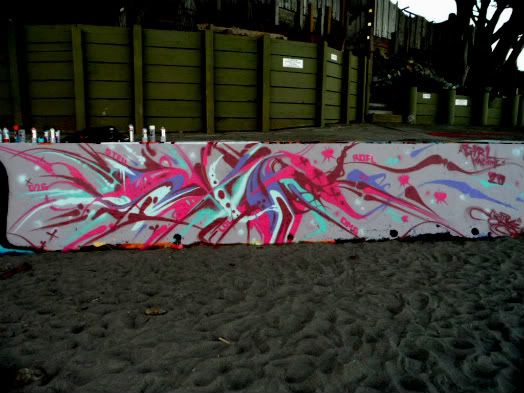 Angle Shot:
I wanted to get a shot of the sun shining on it before it went away and made me rush my piece.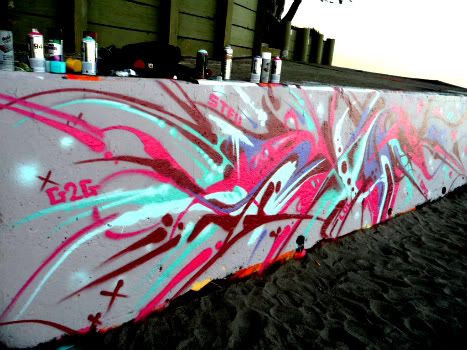 Painting Shot:
This piece took roughly 4 hours, would have done more but I got there late so it got dark.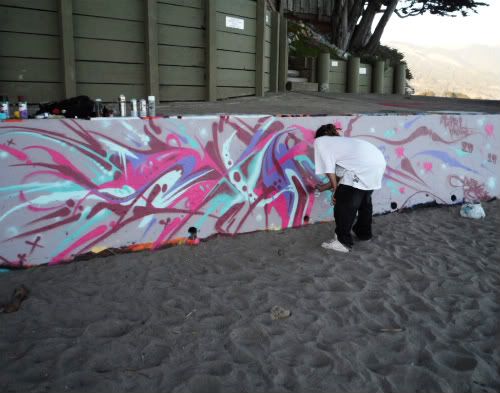 Click
HERE
to view full size photo's of "Girl Machine".
"Nost at Pheonix":
Done at Pheonix Theatre legal walls in Petaluma. This piece says "Nost" which is short for the other two names I write as well which are Nostal and Nostalgia.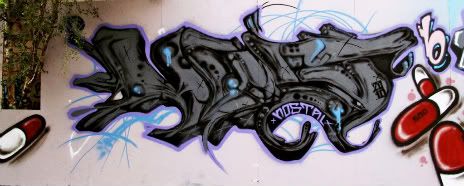 Close Up:
I was able to get those "X" marks by holding the spray paint directly on the wall and swiping as fast as I could, great technique I learned.
Painting Shot
(Photo taken by
Claus Brigmann
)
:
Double outlines make your piece POP OUT IN 3D! WOAH! It would be cool to try that with red and blue paint actually, maybe in future...ok, i'll stop talking now.
Nostalgia at Pheonix:
This was the first time I wrote "Nostalgia" so it was not exactly the way I wanted it, never the less, still pleasable. Very long word, but actual nostalgia is what I use for inspiration so I wanted to write it.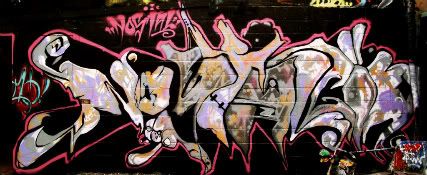 Close Up:
This is my favorite part of my "Nostalgia" piece. The composition is perfect!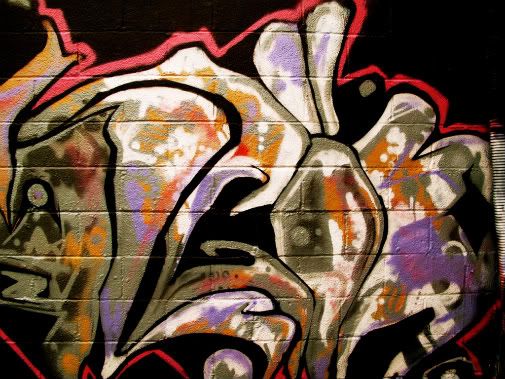 Painting Shot
(Photo taken by
Clause Brigmann
)
:
If you look closely at the sketch.... you can notice a different color scheme, but don't tell anyone, haha.
Click
HERE
to view full size photo's of "Nostalgia".